Azuki is teaming up with Gloomy Bear to release a new manga one-shot! Gloomy Bear: Apocalyptic Love is ALIVE and available to read right now on Azuki. Check out the synopsis below:
A young man and woman have kept keychains as mementos of each other, even after they drifted apart. But one day, when they find themselves under attack by zombies, the keychains come to life to protect them! Can Gloomy Bear and All-Purpose Bunny defeat the zombies and bring the two back together?
Read Now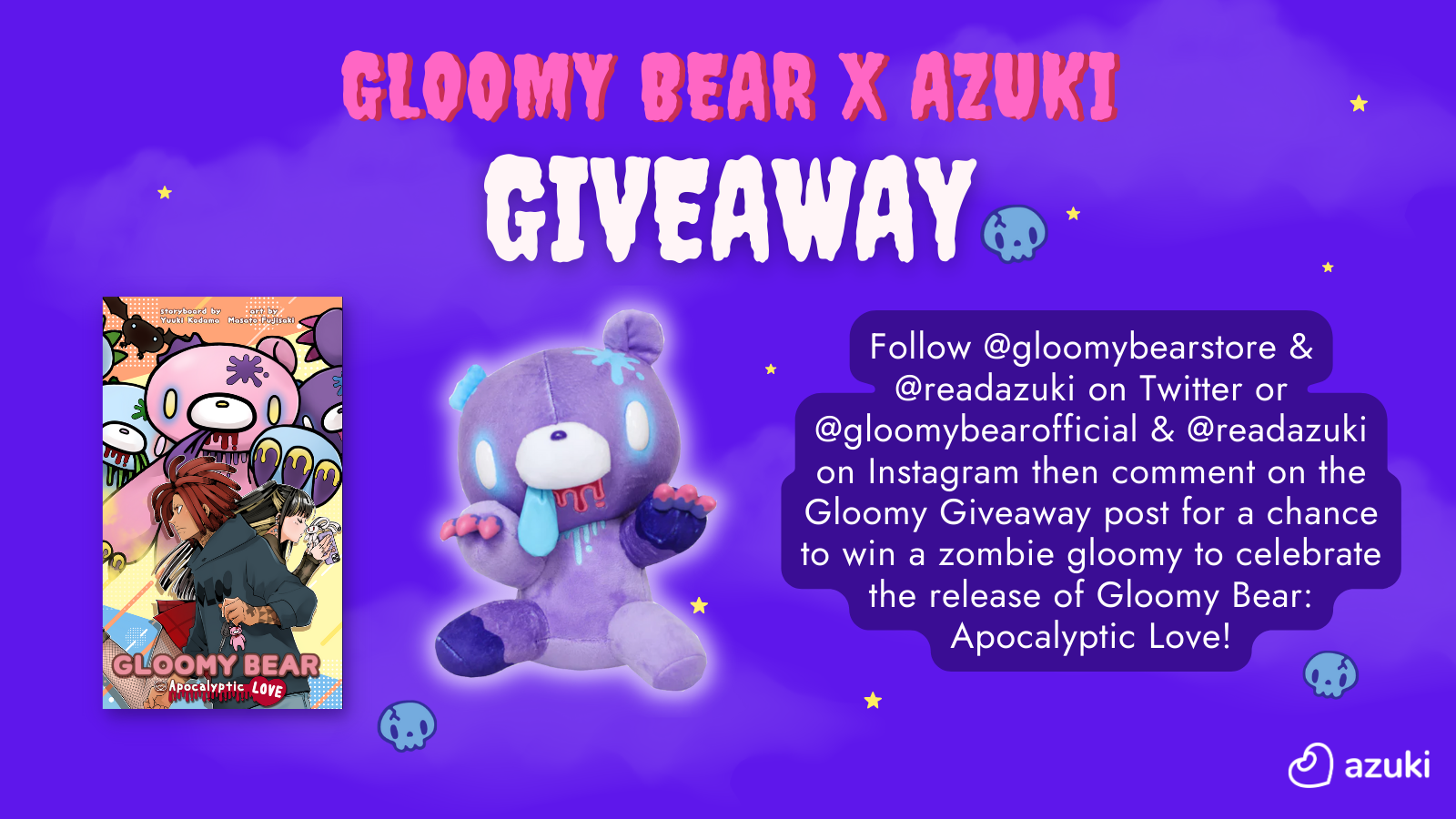 Gloomy Bear x Azuki Giveaway
To celebrate the release of Gloomy Bear: Apocalyptic Love, Azuki and Gloomy Bear are giving away Zombie Gloomy Bear plushies! Enter for a chance to win a prize pack that includes one zombie gloomy and some Azuki swag! US + Canada only.
To enter, follow @gloomybearstore and @readazuki on Twitter or @gloomybearofficial or @readazuki on Instagram, and comment on the Azuki x Gloomy Bear GIveaway post! Three winners will be selected at random from Twitter and Instagram after one week! Azuki will contact you via DMs. Once selected, please allow two to three weeks for shipping.
Good luck!
🙌 Lend Us a Hand?
We're always on the lookout for new licenses; but with so much great manga out there, it's a challenge deciding where to start! If you have recommendations for series to release in English, we'd love to hear them 🥰
Fill Out Licensing Survey